Online Video Marketing Today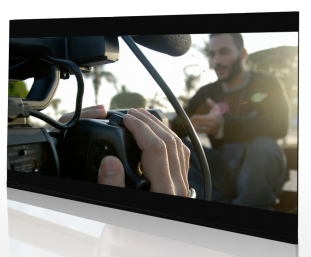 In today's ever changing search climate with numerous devices at our fingertips at any given moment, high quality video content must be integrated into every businesses digital marketing strategy.  Traditionally, marketing is about getting your message out to potential clients.  According to Wikipedia, "Marketing is the process of communicating the value of a product or service to customers. Marketing might sometimes be interpreted as the art of selling products, but sales is only one part of marketing."  When we think about marketing for our websites, most will say SEO (search engine optimization) is at the top of their list.  Typically, the first thing that comes to mind when we think of SEO is writing pages of keyword optimized pages for our site.  It's the written word that was the only key to success when it came to rising in the SERPs (search engine results pages).  While the written word is still very important, today SEO encompasses much more.  We are living in the content marketing world.  Where generating great content,  social media interaction, page speed, link profiles, are all a cohesive part of the SEO game.  Today, we will spend a little time talking about the value video holds in that never ending journey to dominance for your website.
The reason video is a great tool is that the search engines desire is to deliver their end user, the searcher, the best possible experience to find the results they are looking for.  The search engines know that their customers, the searchers, are keen on watching online video as a source for the content they are looking for.  We are a busy society and it's no secret that we love visuals.  We don't always want to spend the time it takes to read through paragraph after paragraph for information or rely on the simplicity of a basic image or two.  With all of the different devices we have at any given moment, video offers the convenience of getting the content we desire in way that is simple, immediate and effective.  Let's take a closer look at some of the advantages video holds in search and conversion.
Video is one of the fastest growing types of content on the Internet. According to comScore, 181 million viewers watched 37 billion videos in March 2012 and video ads topped 8 billion for the first time ever! With so many videos being consumed online, the value of video as a marketing tool is paramount. It drives search results, engages customers, builds trust and increases conversion rates.
Video Drives Search Results
Video is 53x more likely to appear in a front-page Google result (Forrester)
Search results matter.  In fact, videos in universal search results are said to have a 41% higher click through rate than their plain text counterparts (ReelSEO). Clearly commanding so much attention from the average search user, businesses are increasingly adding video to their marketing mix.

Video Influences Engagement & Discovery
Landing pages with professional video generate 4-7x more engagement and response rates (SearchEngineWatch)
Today customers are only interested in engaging and interactive content. They expect that content to be highly intelligent, intuitive and useful. Online video delivers all of that in a quick and concise way. It's less expensive than TV yet still offers editorial and production values that are just as high. It's an innovative, engaging and non-intrusive way of marketing to your customer.

Video Increases Conversions
85% of customers are more likely to purchase after watching a product video (eMarketer)
While a picture is said to be worth a thousand words, a product video can be worth a thousand sales.  In fact, a moving picture is the most compelling way to tell your story. People greatly prefer watching video over reading text for its ability to engage and this spans just about every industry. When it comes to engagement, online video is 5.33 times more effective than text. Video is really one of the few strategies that work well regardless of the vertical in which it is used.
A video showcasing your product or service is a great way to help your customers feel more comfortable with their purchase. Not only do videos immensely increase online sales, they encourage visitors to engage and stay on your site longer. Site visitors who view video stay two minutes longer on average and are 64% closer to purchase (Comscore). With stats like these, using online video to improve conversion rates is really a no-brainer. 
Video Drives Effective Marketing
Video in email marketing has been shown to increase click-through rates by over 96% (Implix Email Marketing Trends)
Among other forms of marketing, online video greatly improves email marketing effectiveness. The number of marketers planning to use video in email campaigns has increased 5x in the past year (Implix 2010 Email Marketing Trends Survey). This is because videos are pervasive, valuable and an integral way of communicating a variety of messages to customers.  Business spending on video is expected to reach $8.3 billion by 2015 (Interactive Media Strategies).


Differentiate your company with HD Video
If you`re not already communicating your stories via online video, you are missing out on an opportunity to talk to a large and engaged audience, improve your online visibility, generate leads, earn credibility and drive sales.
The Xcite Group Launches Video Production Services across North America!
At The Xcite Group, we're excited to introduce a new partnership with SoMedia Networks, a pioneer of cloud-based video content production and massive scale video production services, to bring high quality, low cost video production services to our clients – anywhere in North America.
We're now offering our clients the ability to purchase high quality video products including company profiles, customer testimonials and scripted ads to use on websites, social channels and as part of other marketing initiatives.  All videos are professionally shot in HD and are delivered in Web, Mobile and TV-ready formats.
For more information about our new Video Production Services, click here.