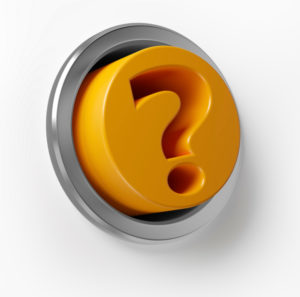 Hiring a search agency is a big decision, there's no doubt about that.   It could impact the very success or failure of your company and career. You need to find an agency you can trust to make the right decisions for you. Here are the top 10 questions we would ask an agency BEFORE hiring them:
1) How do you charge?
Many SEM's have different business models for their fees. They can range from a % of media to Cost Per Action and there are many hybrids in between. Just keep in mind, if an agency gets fees as a % of media they are going to be incentivized to increase your media spend. As an advertiser, is that what you want? If I was an advertiser I'd want my agency to be incentivized to improve my Conversion Rates or Cost Per Action (CPA) or Return On Investment (ROI). If that means they should limit my  media spend then that's in my best interest. Some agencies will offer a flat cost per click among all clicks that you receive. This is inherently flawed as well, since they'll be incentivized to drive only low cost clicks to you in order to increase margin. Those might not be the most competitive keywords or the best converting keywords that drive your business.
2) What Tools Do You Use To Manage Your Search Campaigns?
The answer you want to hear will depend on the needs of your business. If the agency you're reviewing offers one solution to all clients, you may want to look elsewhere. There are a variety of tools that help agencies manage their client's campaigns, both for analytics and bid management. Some of the better known tools include Clickable, e-Frontier, Omniture, Webtrends, and Acquisto.  All of them have their own benefits and limitations. What I would say is they have to match your campaign, budget and goals. If you have a simple lead generation site and are looking for more traffic, a fancy software and toolset may not be right for you. You may be a lot better off with a free analytics tool like Google Analytics, which gives you insights into visitor behavior (what happens after the click). However, if your media budget is a good portion of your advertising costs and you're wanting to generate lots of conversions, a third party tool that can automate many of the bid decisions and provide an assist to the agency managing it would be more appropriate.  These tools also are often what is responsible for the tracking and reporting of your campaigns.  The most important thing, no matter what tool set is being used, is that the data should be 100% transparent to you, the client. So, look for an agency that listens to your needs and matches you up with a technology that fits your budget and needs.
3) What factors drive quality score?
This is really a pretty simple question that we recently asked a job candidate, who supposedly had extensive PPC experience. Unfortunately he did not know the answer and did not receive an offer. It's easy to say you've been managing paid search programs, anyone can do it and many people say they have.  The question is,  do you know the techniques that will help your business succeed in this highly competitive marketplace. There are many factors that go into quality score; generally the most important is click through rate. Your agency, however, must have an understanding of the factors that make up Quality Score, or they won't be able to ultimately get your strategy to it's peak performance.  If your agency says "match types" or even worse, "what's quality score", run away…fast.
4)  What other services does your company offer?
This one could expose focus of an agency. Personally, I would look for a company that specializes in paid and organic search advertising and perhaps manages other vendors with specialties like social media and landing page development for you. Search marketing is an ever changing discipline. Even as the principal of an agency, I found out how quickly I could lose touch when I moved into more of a business management role. Search is dynamic, fluid and every other adjective you can think of. You want your search management company to be on top of their game, living and loving search marketing 24/7. If not, find someone else.
5) Do you offer guarantees on performance?
Tread very carefully when the answer is yes. The scamometer should be redlining. Search marketing, whether PPC or SEO or Social Media Marketing is not an exact science and does not work the same for every company. What you want from your search agency is a company that is sophisticated, intelligent, focused and transparent.  That's what's going to give your campaign the greatest opportunity for success. Disingenuous claims are simply that; a sales technique to earn your business. If you have an existing campaign, ask the agency to do an evaluation. They will need your login and password, but this is well worth it. A good agency will be able to take a look under your hood and make some very compelling arguments about how they can help.
6)  Give examples of how you've saved your client's money in PPC?
This is a great question which will peel back the onion and indicate the sophistication level of the agency you're reviewing. There are a number of answers to this question which should include using third party tools to analyze search network traffic sources to simpler techniques such as keyword bid management, pausing under performing tail keywords, utilizing negatives and keyword matches etc.
7)  How many people will be working on my account?
If the answer is more than two or three that might raise a red flag, unless your campaign includes multi-media outlets like pay per click, search engine optimization, social media, mobile and display. In that case, a team that fits your budget makes sense.
8)  Can I have a list of references?
Listen for hesitation. A good agency will have dozens of happy clients to offer as references and be proud of it. Reputation is everything in this business and you should be able to get a whiff pretty quickly if something stinks.
9)   Are you a virtual agency or do you have a physical location?
Be careful out there.  It's very easy to create a website and appear like you're established. Again, when you peel back the onion you might be surprised about what you find. What may look to be a credible agency could be a one man shop with a contractor or two. That doesn't necessarily mean that's a bad choice for you, but it's unlikely a company like that will have the processes in place to service or transition your account if, for example, the contractor takes a full time job somewhere else. Be wary, and be sure to dig into this.
10)  Where are you located?
OK, I will admit there is some benefit to hiring the search marketing agency down the street. Nothing better than some face to face meetings but it's not necessary. Search marketing campaigns can be run from any location. If the agency is not local, be sure to ask how and with what frequency they will communicate with you. A weekly call or report, with insights from the client manager, should be more than enough to keep you and your agency on the same page.