The Xcite Group: A Premier Google Partner Marketing Agency
Being a Google Partner Agency distinguishes us as a digital marketing company that is trusted by Google. As a Google Partner, our Account Managers are certified in Adwords Fundamentals, Advanced Search Advertising, Display Advertising, Google Shopping, Mobile Advertising, Video Advertising and Google Analytics.
For you this means that your account is always in good hands with our knowledgeable and certified team. We are one of the few companies in the entire industry with multiple certifications and you're welcome to view our profile on the Google Partner site here: Xcite Group Google Profile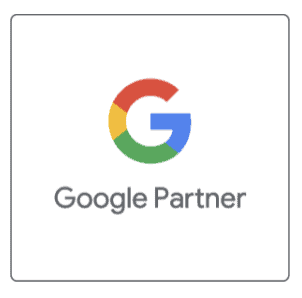 Having a Google Partner badge recognizes that we are a company that excels with Google's products.
We are a healthy business, our customers are happy, and we engage in Google's best practices.
Our team prides itself in ongoing training and once a month we participate in employee-led training sessions that allow us to stay up-to-date with all of the latest changes the search engines have made. We stay informed regularly via industry blogs, we attend industry conferences and trade shows, and partake in online webinars.
Just as we do for all of our partnerships, Xcite values the relationship that we have with our Google team – together we work hard to deliver on all of our clients' goals.