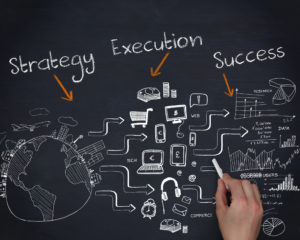 At The Xcite Group, our Search Marketing strategy is very simple; maximize your results for the least investment possible. There are many different metrics that our clients use to determine success, but all of their expectations lead to this simple requirement. Be able to show a positive ROI (return on investment) and our business relationship will have no reason not to continue. You can learn more about how we accomplish this goal on our PPC Optimization and CPA vs. CPC pages.
Every company we market will have their own identity and their own measure of success. An effective pay per click campaign will use your expertise in your industry to build an initial plan, and will evolve based on the combination of your company's existing strategies and by analyzing data collected about your prospective clients buying habits. A great advantage you should receive from a successful search marketing campaign is a solid gauge on what your market is currently searching for so you can adjust your model to be sure that your company is in front of them when they are actively looking to buy.
Your marketing campaigns will need to evolve based on these two factors:
What are your business goals and what areas of your business are you looking to increase?
What is tracking and reporting telling you that your customers are currently looking for?
We understand that the success of our company is directly related to the success of yours and we will work on your strategy as much as it takes to solidify the future of both.