What is Web Accessibility?
Web accessibility is the inclusive practice of ensuring no barriers prevent interaction with or access to websites by people with physical and situational disabilities. When sites are correctly designed, developed, and edited, more users have equal access to information and functionality on the web.
The needs that web accessibility aims to address include:
Visual: Visual impairments include blindness, low vision, poor eyesight, and various types of color blindness.
Motor/Mobility: This includes individuals who have difficulty or inability to use their hands, including tremors, muscle slowness, loss of fine muscle control, etc.
Auditory: Deafness or hearing impairments.
Seizures: Photo epileptic seizures caused by visual strobe or flashing effects.
Cognitive and intellectual: Developmental disabilities and learning difficulties such as dyslexia and autism.
Why is web accessibility the right move for your business?
According to the World Health Organization (WHO), 15% of the world's population lives with a disability and 2-4% experience significant difficulties in their day-to-day functioning. In the US alone, our disabled population makes up about 61 million people, a large number of potential customers that are excluded from obtaining information if your website is not accessible.
It is essential that web accessibility ensures that users can access all content, regardless of their abilities. Web accessibility is important because it helps break down barriers preventing people with disabilities from participating equally in society.
Inclusion: With a moral and legal responsibility to be inclusive to all, web accessibility ensures your website content will reach a large audience and be inclusive to all users.
Online Reputation: Being an inclusive company means you cater to all audiences and avoid unnecessary reputation problems of not being inclusive and compliant on your website.
Revenue: Adding accessibility to your website opens your services/products to more potential customers. In the U.S., 1 out of every 4 people lives with a disability, a significant market size and a buying power that adds to your company's growth and website's value.
SEO: Web accessibility improves the SEO performance on your website. If you do not have web accessibility, people with disabilities will bounce out quickly from your website affecting your dwell time and SEO score. Adding accessibility features to your website improves the user experience for nearly 20% of the U.S. population.
Maintaining Compliance: Web accessibility guidelines are constantly changing, but with Web Accessibility, you can gain peace of mind knowing that our tool is continually updating to incorporate all of the latest additions.
Tax Credit: Investing in web accessibility and complying with the Americans with Disabilities Act (ADA) now entitles businesses and agencies to a tax credit according to Section 44 of the IRS Code. Check out this link to learn more and see if your business qualifies.
What happens if you do not make your website accessible?
Web accessibility is covered under The Americans with Disabilities Act (ADA). There are law firms currently filing lawsuits against small and medium-sized businesses if their websites do not comply.
We are seeing more accessibility lawsuits being filed each year. Data from law firm Seyfarth Shaw shows that "more than 11,400 people filed an ADA Title III lawsuit in 2021—a 4 percent increase from 2020 and a 320 percent increase since 2013."
What can you do about it?
It may be a surprise, but getting your website certified for accessibility is a quick and simple process! When you work with Xcite, we will walk you through a streamlined process that includes a precursor report, installment of the accessibility tool, and a final report to ensure your website is 100% certified. If your website needs more extensive changes to comply fully, our in-house development team will be happy to assist.
In addition, if you install web accessibility on your website this year, your business may also be eligible for a federal tax return! Check out this link to learn more and see if your business qualifies.
If you are ready to move forward, reach out to Xcite today!
Want to try it out for yourself?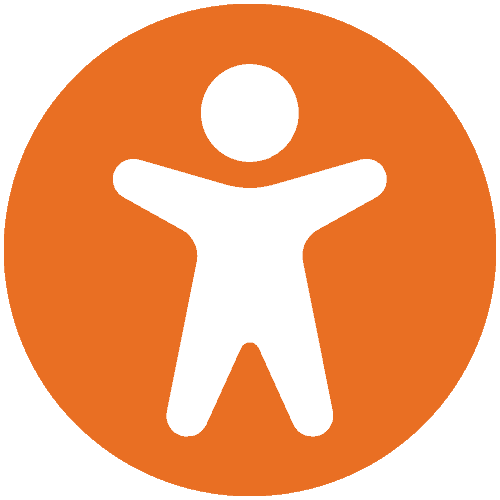 Look for our accessibility button in the bottom right corner of your screen. Click the button and explore the many different accessibility adjustments.