The America Outdoors Conference & Outfitter Expo is a national gathering of outfitters, outdoor recreation providers, and now an 8-year tradition of Xcite. This conference connects the industry and provides content and educational sessions crafted around helping outdoor businesses tackle the challenges they face day-to-day. Being that the 2020 conference was virtual, it was great to meet in person this year in Las Vegas at Bally's Conference Halls.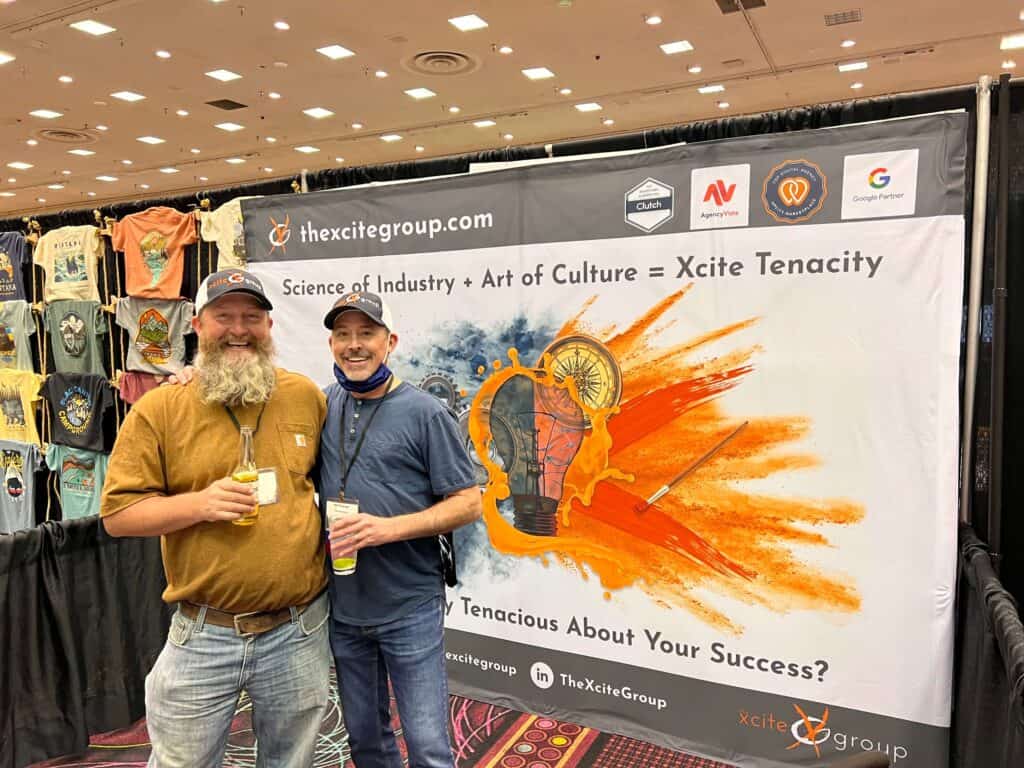 Xcite has always appreciated the aspect of relationship building within this particular industry so it was no surprise that the first night of the conference was described as a "big reunion," with clients and friends old and new.
"It was so nice to reconnect with clients, some of whom we had just onboarded during Covid-19 and had never met in person," said Xcite co-founder Mike Klabon.
On day two of the conference, Xcite co-founder Klint Rudolph spoke on: OTT and CTV Advertising – What Every Business Needs To Know To Stay Ahead.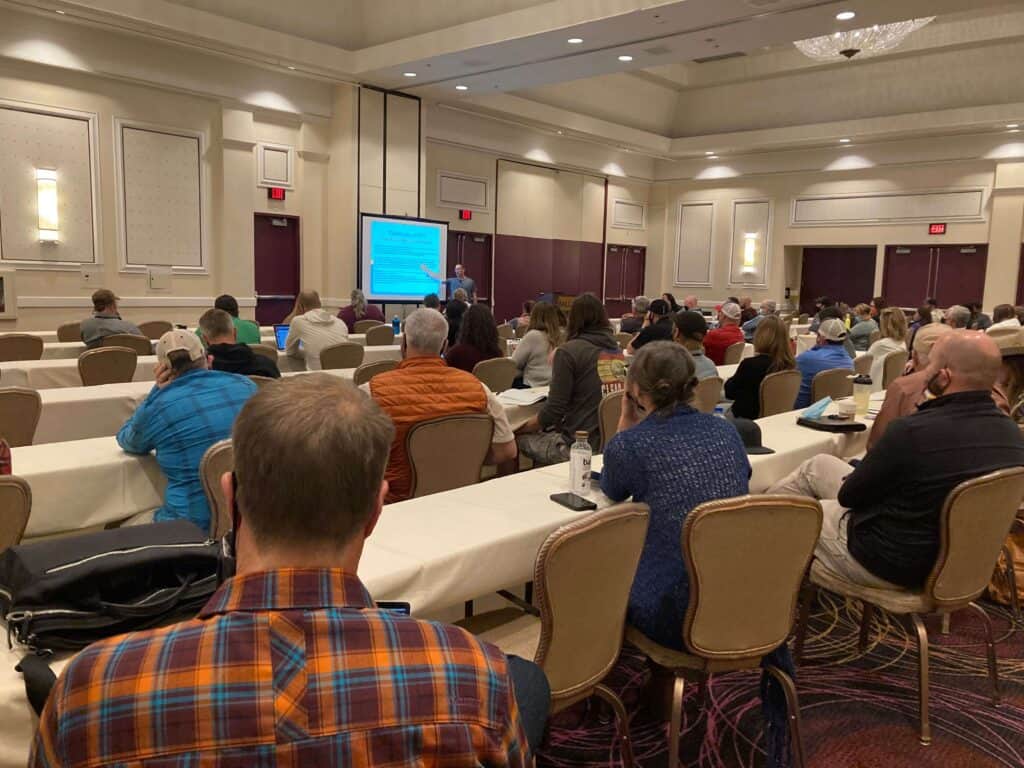 In this session, Klint talked about the difference between OTT and CTV, audience selection, and how to understand the pricing and co-viewing costs when considering OTT and CTV advertising for your business.
As noted by Xcite Account Manager Lisa Mulligan, "It was so great to see that everyone in Klint's speech was involved and really curious about the subject."
Throughout days two and three of the conference, the Xcite team had the opportunity to meet in person with 12 of our incredible clients. It was great to spend time with them and talk firsthand about the results they had noticed since they began working with us. The Xcite team also created new relationships and helped them understand their current marketing as well as provided them with suggestions for growth.
We are looking forward to many more years of attending The America Outdoors Conference & Outfitter Expo and are excited to continue to see the future success of all our clients in the outdoor space!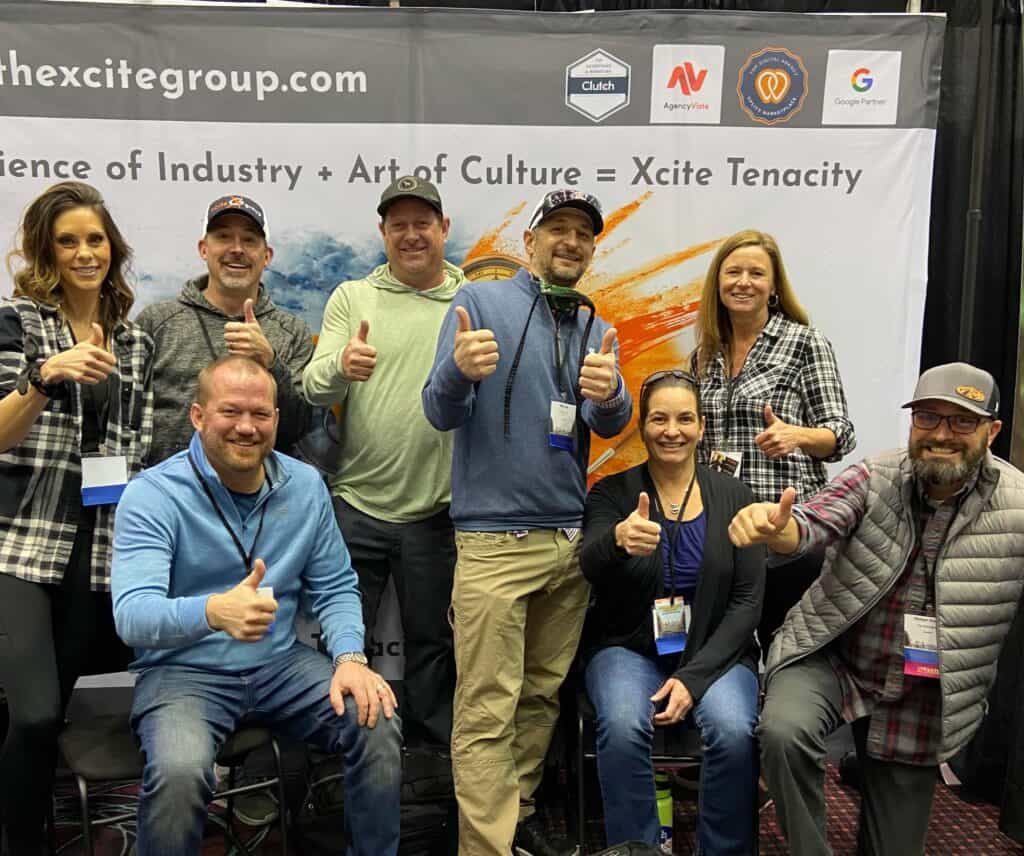 If you would like to receive a copy of Klint's presentation on OTT and CTV Advertising – What Every Business Needs To Know To Stay Ahead, fill out the form below and we would be happy to send a copy to your email.