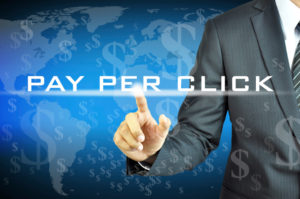 Regardless of what industry you are in, there are some questions that resound with every one of your customers.  Having been in Search Marketing for over 10 years now, The Xcite Group is no different.  One of the top concerns we hear from many clients is "Are my competitors clicking on my ads and costing me money?"  This is an absolutely valid concern. Every year, "invalid clicks" have the potential of costing marketers millions of dollars in lost revenue and opportunity.  If you have an adwords campaign or are thinking about doing PPC (Pay Per Click advertising), this is definitely a hole in your  marketing funnel that you need to plug as soon as possible.  However, there are many misconceptions of what invalid clicks are and how Google views them.  Google defines invalid clicks as:
Clicks on ads that Google considers to be illegitimate, such as unintentional clicks or clicks resulting from malicious software. Here are just a few examples of what Google may consider to be invalid clicks: manual clicks intended to increase your advertising costs or to increase profits for website owners hosting your ads clicks by automated clicking tools, robots, or other deceptive software extraneous clicks that provide no value to the advertiser, such as the second click of a double-click Each click on an AdWords ad is examined by our system, and Google has sophisticated systems to identify invalid clicks and impressions and remove them from your account data. When Google determines that clicks are invalid, we try to automatically filter them from your reports and payments so that you're not charged for those clicks. If we find that invalid clicks have escaped automatic detection, you may be eligible to receive a credit for those clicks. These credits are called "invalid activity" adjustments.
Basically, Google considers invalid click activity as any impressions or clicks that seem to artificially inflate an advertiser's costs.  Google's Ad Traffic Quality Team monitors traffic across it's ad network in an effort to prevent advertiser's from paying for this invalid click activity.  This is a high priority for Google as roughly 96% of their $33 Billion in revenue last year came from their advertising platforms.   Showing their commitment to protecting against this type of fraud. Google has launched their Ad Traffic Quality Resource Center.  This resource was designed for both Advertisers and for Publishers so that no one has an excuse not to be paying attention. Google has a real-time detection system and filtering to analyze each click on an Adwords ad.  Essentially they examine several data points for each click including, duplicate clicks, the time of the clicks and other various click patterns.  Their system then takes these factors and analyzes, isolates and filters out potentially invalid clicks before they ever even reach your account. Check out this video about invalid clicks from the Ask Adwords Team about invalid clicks.  They demonstrate where you can see invalid click credits, how to report any you may have found and spends some time talking about IP exclusion.
While invalid click activity remains a very high priority for Google, they still suggest on the Ad Traffic Quality Resource Center that you keep an active eye on your campaigns as well.  the best way to do this is to better understand your website's ad traffic and use your server logs to look for suspicious activity.  Get more information on understanding your ad traffic.