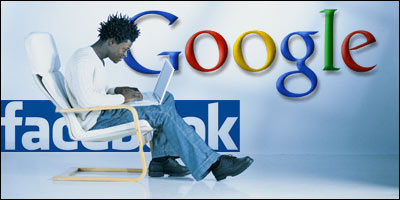 With all the talk around Facebook's earnings call, and the smattering of social discussion and opinion around it, one thing that really stuck out to me was that Facebook COO, Sheryl Sandberg told investors and those listening on the call that 11 million Businesses are using Facebook Pages.  They could exist somewhere, but it's certainly the first time I have seen any claim about the number of "businesses" that have and use Facebook Business Pages.
Also, to my knowledge, the last time Google officially published any numbers was in December of last year.  At that time, they said 8 million businesses had claimed their Google + Local Pages (then called Google Place Pages).  Based on Google's numbers at that time, that's about 1 million Local pages being claimed every five months or so.  If that rate remained consistent, Google + Local Pages would be about 9 and a half million now. (plus or minus)
For me, this isn't really a huge surprise.  When we sit down and discuss with our clients where they are at in their internet strategy, most of them speak and know of the need to be more active on Facebook, few understand anything about their Google + Local Pages in terms of "claiming" them.  They often ask how to correct the "wrong" information Google has about them.
Although I believe in and see value in both, there is definitely a priority in my mind.  A completed and well optimized Google + Local Page with over 20 reviews should be at the top of any small businesses internet priorities.  More information on Listings and Reputation Management here.
Whether these numbers are exactly correct or not, isn't necessarily the point.  It's definitely an interesting debate to start.  Which are you more familiar with?  Which are you more concerned about?  Which do you care about?  Which do you think has more value as a small business?  Please comment with your thoughts on any of our platforms!