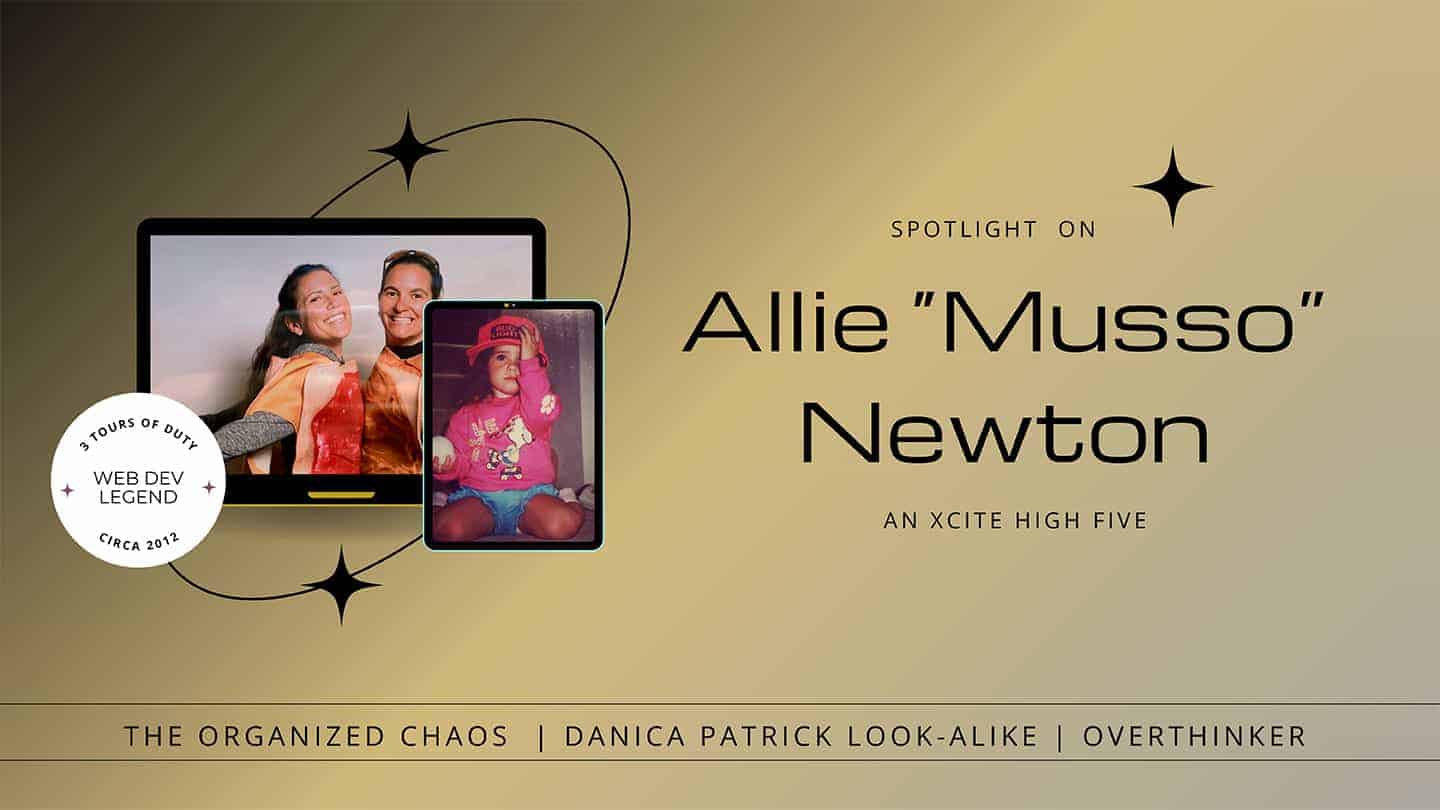 Allie embodies everything we envisioned in an employee when we started Xcite. We are grateful to share in her journey as an employee, where she has held 3 different positions, and getting to watch her build her family throughout the years. She is always willing to dive in and help solve a problem, improve a process, and deliver quality products and services to our clients. Allie changed the game for the Website Development team, giving them another piece to support their creativity and together, Allie and our Webdev team's deliverables continue to exceed our clients expectations.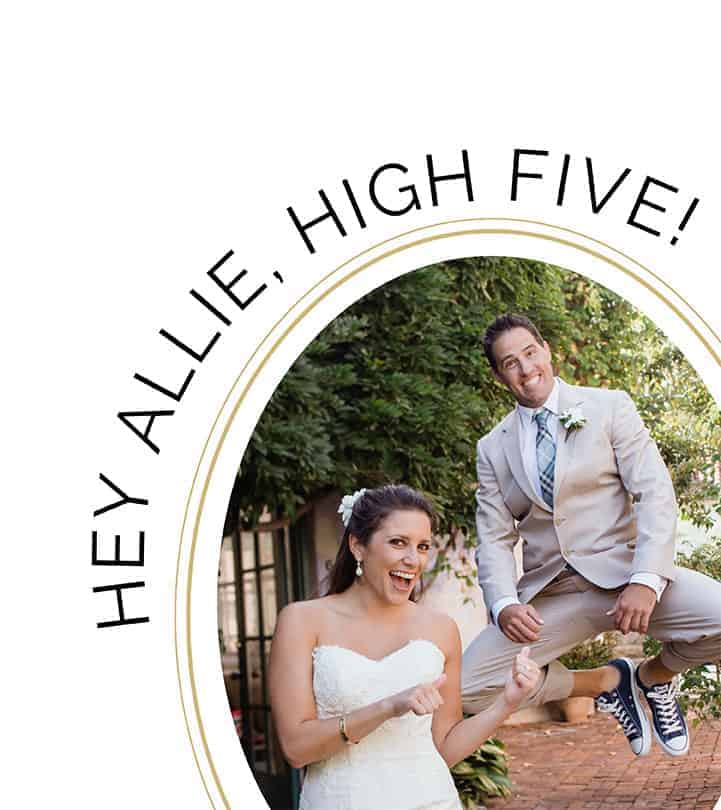 Feel the Love! Words from the Team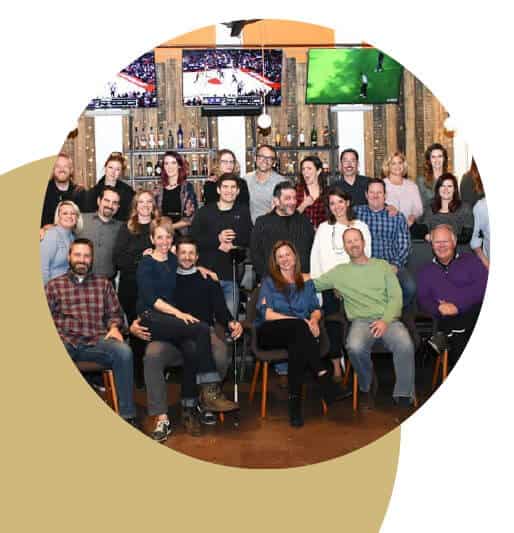 Jen said: If you want to work with someone who is a problem solver, quick witted, and super smart. Allie is your girl. She is very organized and helps keep our website queue and projects moving along. She's wonderful with clients and is always willing to help with any necessary website task. Not only that, Allie is so much fun to hang out with outside of the office. She's a wonderful mama to her little boys and she's always down for a hike up the incline or an OrangeTheory class. One of my favorite memories was taking Allie on a video shoot with me in Santa Monica CA and we had the best time eating In and Out, Sushi and running around with our clients show to get video footage. We are so lucky to have her as part of our team!
Erick said: I have known Allie for longer than she would like.  Allie is always incredibly supportive and is not afraid to say it how it is.  She is thoughtful and a very hard worker who has stepped into so many different roles at Xcite.  She has taught me to always ask for the things that you need because the worst thing that can happen is that you are told, no.  No is not a set back but can simply change the way the next steps are navigated.  Allie thanks for being you and thanks for letting the rest of Xcite learn more about YOU!

Amanda said: It's such a joy to work with Allie. I so appreciate her warmth, her wit, and her no-bs approach to tackling projects. I'm super grateful that she is here to be our content ninja, and as a developer, I love that I can always count on her straightforward feedback on the design and overall user experience of the sites that I build. Allie is someone who genuinely goes above and beyond … for both our clients, and for our team.
Kayla said:
Allie is the glue that holds the webdev team together. A beautiful website design means nothing without easily understandable content. And Allie is the Queen of Content. Her brilliant ability to look at all the content of a website and reorganize it into a way that makes the most sense makes her an invaluable asset to our team and our clients. It is Allie's magic touch that sets The Xcite Group's websites above the rest. 
She also has an incredible eye for imagery, design and usability. Images on a website help convey emotion and trust in a company. I can always trust Allie to choose the perfect photos for each page and space. On top of that she is a WordPress Wizardess who is capable of creating layouts in the Gutenburg blocks you can only dream of. I value her feedback on website functionality, as she is the first set of hands after my own to dig into the website's usability. She's not afraid to voice her opinion and concerns, which are always valid and respected. 
You can trust Allie to get the job done – the first time, 100% of the time, no questions asked. She's always happy to help and brings light and laughter to every meeting and situation. Thank you so much for all that you do Allie! You really are THE BEST!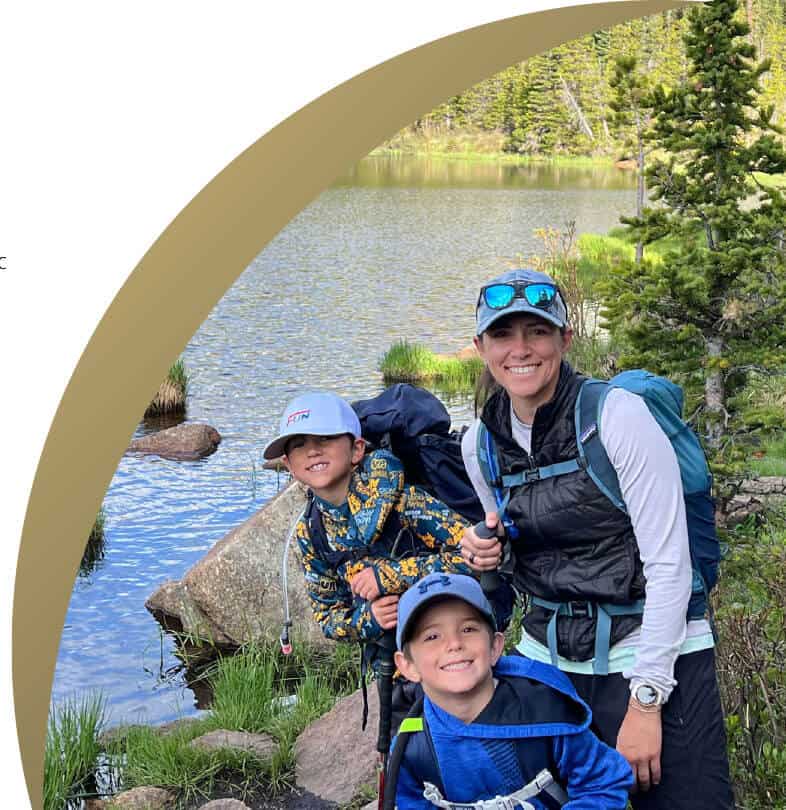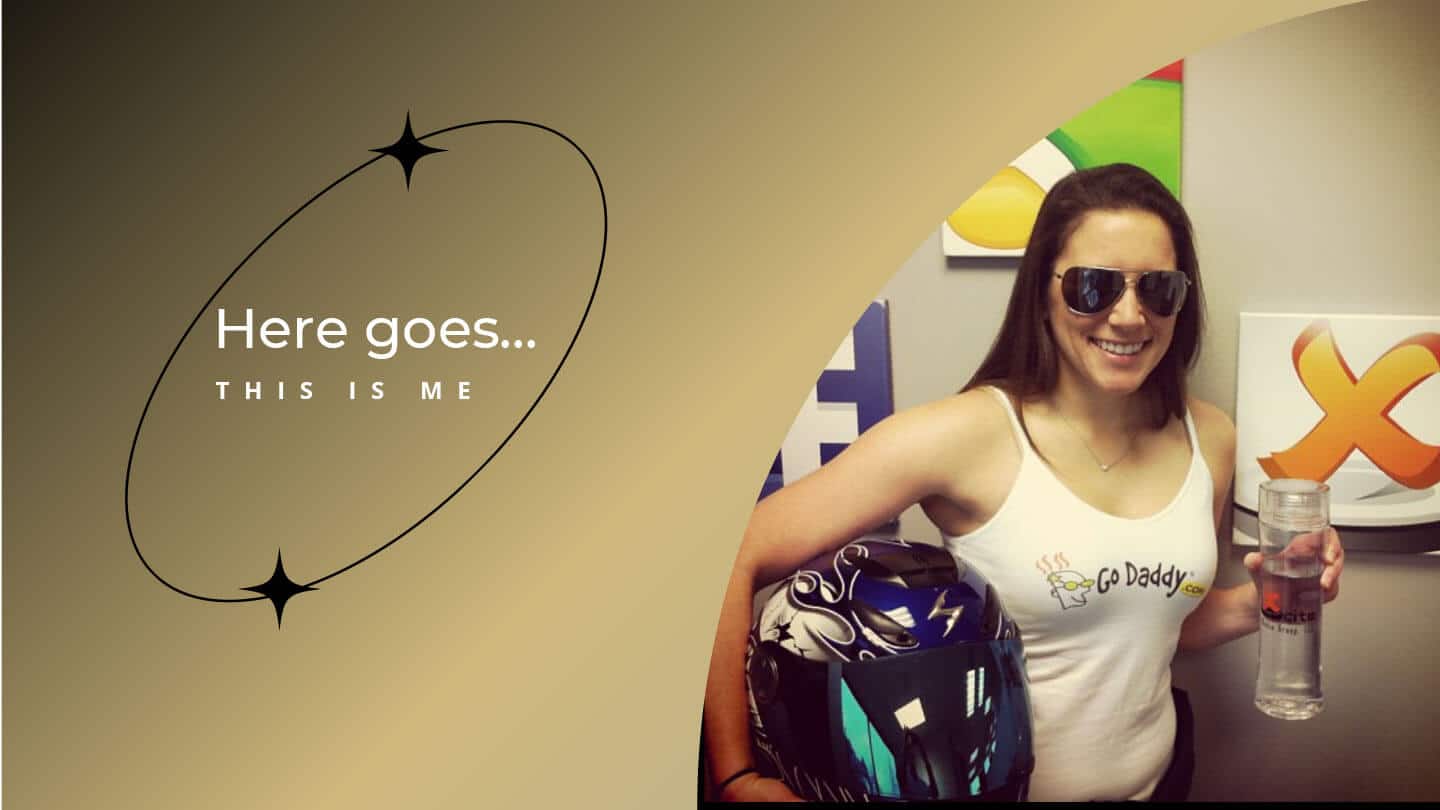 My Resume Rundown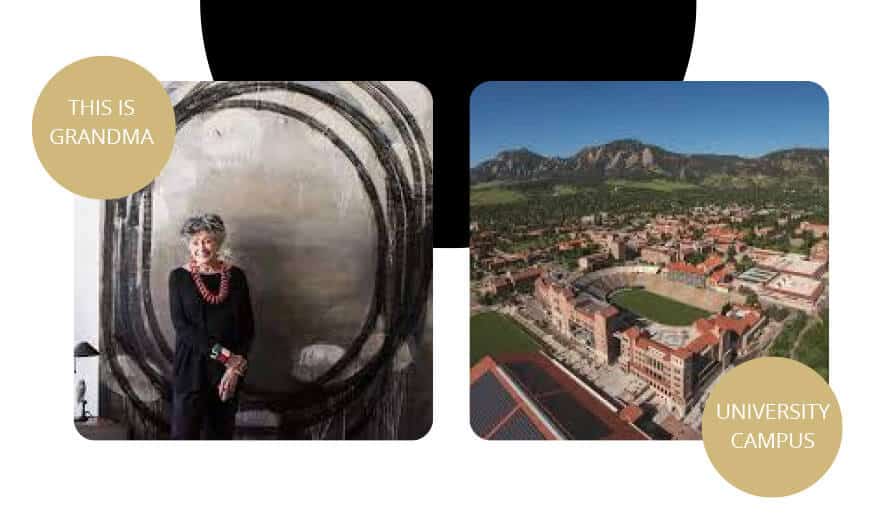 1ST JOB
Summer Camp Counselor
2ND (& BEST) JOB!
Digitizing art at my grandmas consignment art gallery in San Francisco called THE ART EXCHANGE. I would play "How much would this cost?" and always questioned the value like "Why?"
2003-2009
Student (4 years) and full time (3 years) sports information director, University of Colorado Athletic Department – focusing on women's soccer, women's golf and m/w skiing
2009-12
MLB.com Game day Statistician for the Rockies RE/MAX World Headquarters, PR and Social Media Specialist
Heart Stuff & Favorites
My favorite number is 4 – it was my number in softball and has always stuck.
I love going out for a good meal & 99.9% of the time we go with friends or another couple. I much prefer a golf date DAY as opposed to a date night! And sushi is usually the food of choice because we're without the kids.
If I had to choose a favorite place in the world, it would be Castello di Reschio in Italy, or on the ferry in the San Francisco bay on a warm day.
My husband is Matt (the Buff Killer, Papi's words – not mine) and we have 2 kids – Brady is 8, in 2nd grade and plays baseball, basketball, soccer and golf! Carson is 6, in kindergarten and plays baseball, basketball, and soccer, and loves to drive a golf cart and keep score.
I was born and raised in the Bay Area, on an island called Alameda, California. I spent my college years in Boulder (GO BUFFS, #WECOMING!) and fell in love with Colorado, as well as the 'Buff Killer' and never left.
My favorite travel spot is definitely Costa Rica! The beaches are shallow but wavy, the culture is so laid back and down to earth, and the weather is perfect.
My childhood nickname was Moose and it's stuck to this day.
I eat pretty much everything, except I'm not a rabbit so salad is not my thing. I can't resist Hot & Spicy Cheez-Its, and I wish coffee caramel crunch ice cream had zero calories. I definitely can't live without coffee and an In n Out Double Double, no tomato.
If Hollywood made a movie about my life, Jennifer Garner would play me because she'd play the perfect neurotic but fun person.
If I wasn't in my current career, I'd be working in athletics – either coaching or in the front office of a pro team. I worked in baseball along the way and was a statistician for the Rockies. I'd love to be a coach, but not young ages; I'm more about strategy than introductory skills (and babysitting).
If I could meet anyone in the world, it would be Jennifer Garner. I just want to hang out with her for a day and be her assistant! Trust me, follow her on Insta.
The title of my autobiography would be: I Wish I Was A Little Bit Taller…
The last 3 pictures on my iPhone are: 1) A video of a mom in a dinosaur costume at midnight during a girl's night 2) New bikes for my kids and 3) Me getting hugged by the dinosaur mom in #1.
My biggest pet peeve is when people mix up things like There, Their and They're or Your and You're, among others!!
My hidden talents are reading lips and chugging beer really fast!
Love is Blind and Love Island are so much better than the Bachelor.
8 Things You Probably Don't Know About Me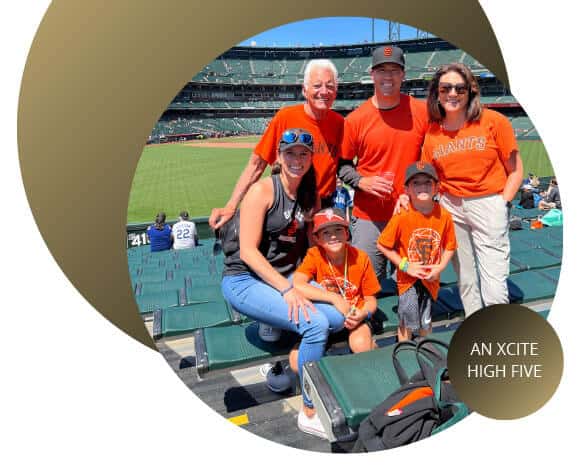 ONE – I was born with a mild hearing impairment and wore hearing aids as a kid – to this day I still read lips to compensate.
TWO – I am an organized chaos! I always say that I may be messy, yes, but I am not DIRTY. I know where everything is and am notorious for having something in my car that someone might need – it's my excuse for never cleaning out the trunk!
THREE – I played softball, soccer and basketball and was recruited for both softball and soccer, and had two soccer state championships in CA. My team won one of the State Championships in a shootout where I was the goalie.
FOUR – I was a major tomboy growing up. So much so that one Christmas all I asked for were white athletic socks! My 12 year old self would say to me today: "Wow, you actually are a girl."
FIVE – Growing up I wanted to be a professional soccer player – I wanted to be Mia Hamm.
SIX – If I could pick a superpower it would be to complete household duties with a snap of a finger!
SEVEN – The most important innovation I've witnessed in my lifetime is GPS and navigation. It is a necessity in my daily life! I was in Italy recently and have no idea how people traveled and found where to go without it. (I do still know how to read a map, but only when hiking & camping in the backcountry when there's no service.)
EIGHT – Imagine Dragons are what you'll hear if you open my car stereo (both are constant requests by my kids). Although, if I had to pick a song to sing karaoke it would be "What's Your Fantasy" by Ludacris (it's awful, I know, but a real showstopper)!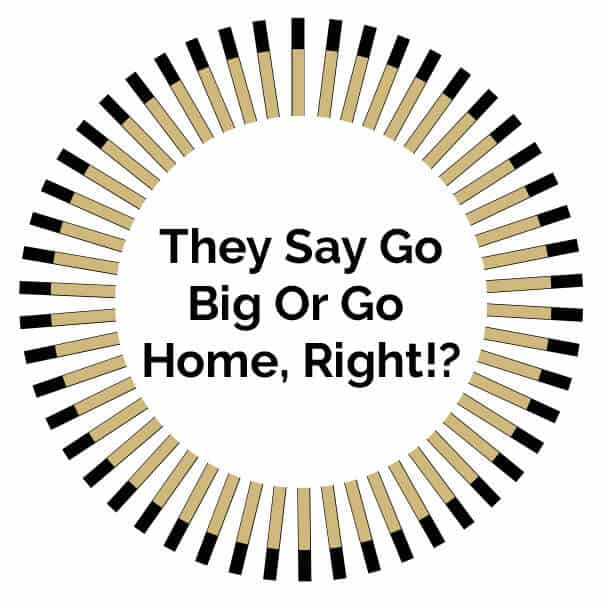 1
One thing on my bucket list is to rent a yacht with my family for a week somewhere tropical. Ideally we wouldn't get featured on the tv show Below Deck, although some might say we'd provide some good entertainment!
2
If I could start my own business tomorrow, I'd start a bar truck with my husband called: What's the Plural of Moose? It would be like a food truck, but we'd bring the party to you. It would have the best whisky and beer.
3
Fiji, Norway, Greece and Australia are places I want to cross off the travel list.
4
I've always wanted, but never tried heliskiing. I probably should have done it back in my prime, 'cause now I'd likely just get caught in an avalanche.
5
If I won the lottery, I'd buy a sweet house in the mountains with land, ideally on the water, by a lake or river.
For The Love Of Golf!
I've wanted to buy a Golf Simulator forever, and a month ago I found one on FB marketplace and am in the process of turning my kids playroom into a golf room instead! My house, my rules right?
Fun fact – my husband might be the only golfing husband in the world who was OPPOSED to this idea… but I think he's starting to come around.
Some people collect various souvenirs on vacation, but we collect golf course flags from all the courses we've played. They're displayed all over the walls in the golf room.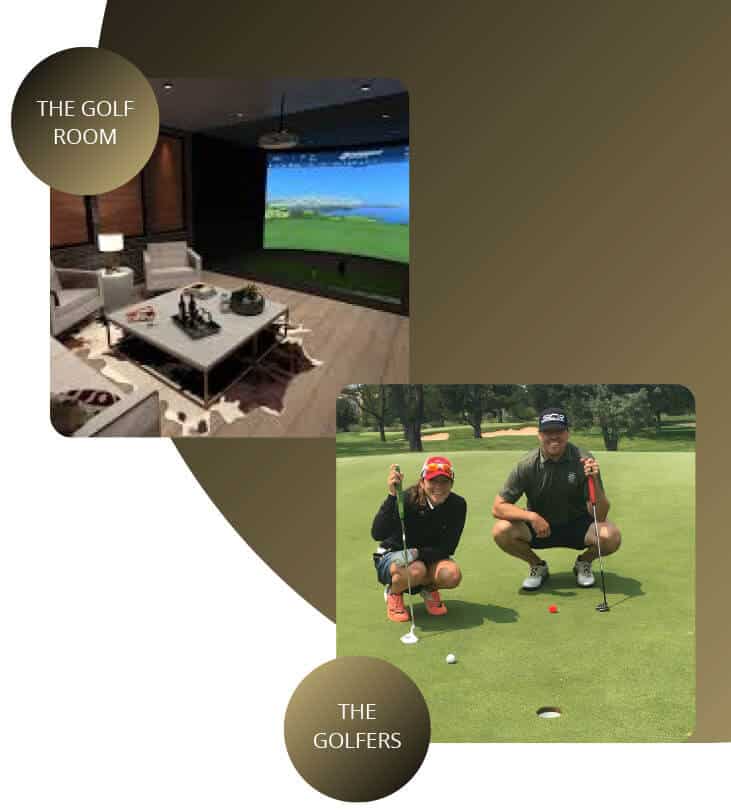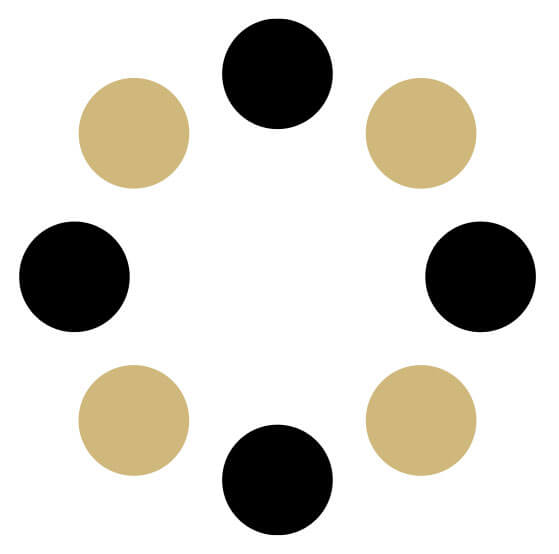 Things I Live By
The grass isn't always greener and speak up when necessary are two things I've learned to live by.
Before Xcite I was notorious for getting a new job every two years because I would hit a rut and need a change. After a few not so satisfying changes, I truly learned that the grass wasn't always greener.
When I had kids, my mindset and priorities changed and I learned that speaking up and sharing my needs is important. So I've spoken up, presented many different options to the Xcite Partners and have always been able to find a mutually beneficial solution. I am thankful that my work hours and schedule have been positively affected as a result.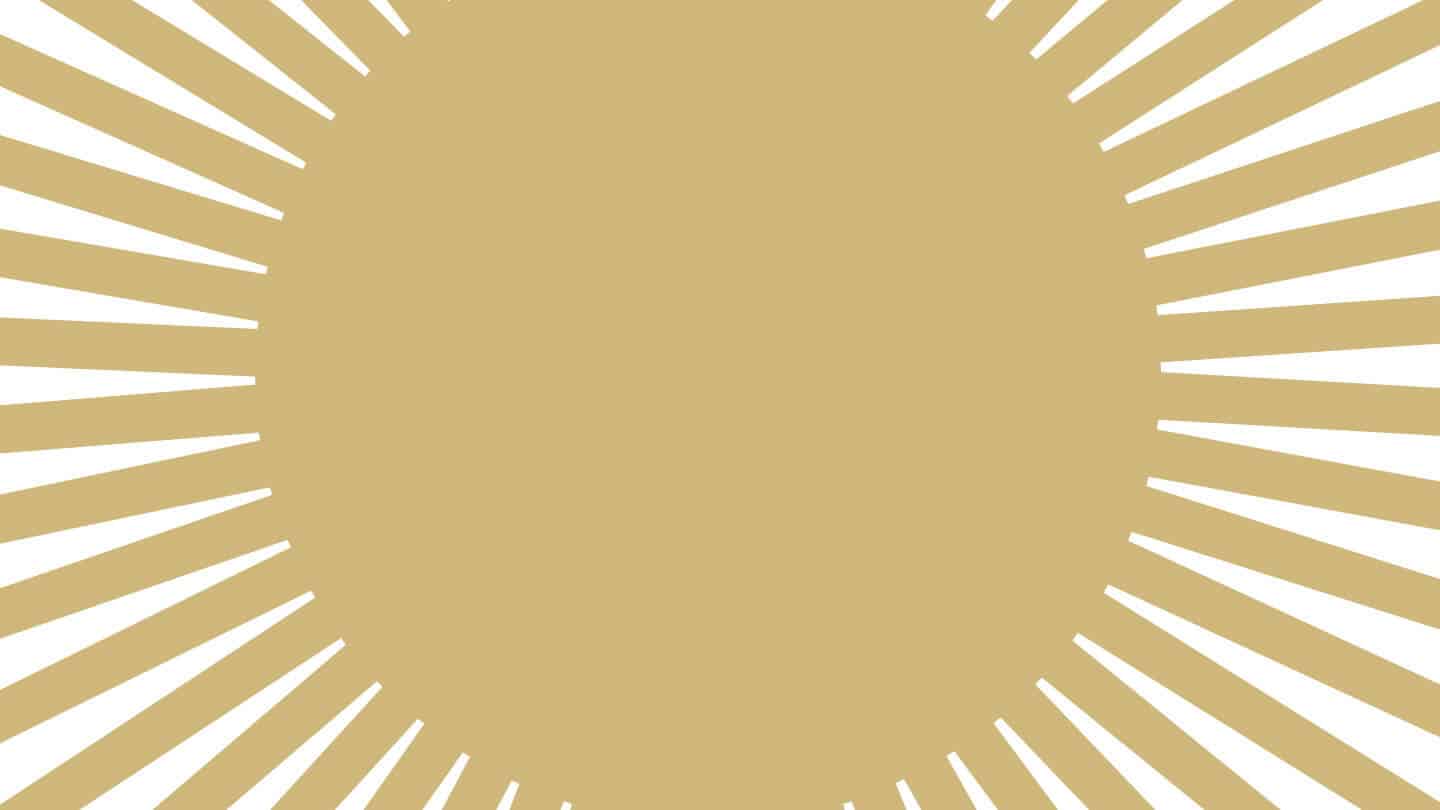 'Life is for Living'
'Experiences over Things'
'Enjoy the Process'
That last one has been passed down from my uncle to my parents when they got married and it has been a mantra throughout their 40 years of marriage, something they always say to get back to neutral when needed. They passed that on to my sister and me when we were younger and applied it to our school and sports lessons, I based my college essays around it and it's something that I have carried into my marriage and parenthood as well!